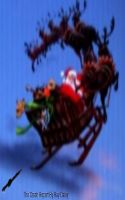 Crash Report
by
Ray Daley
List Price: $0.00

*

Rating: 8 / 10
Length: Short
Words: 400
Ebooks on flying or about flying for Aviation Fans
You'd better not shout, you'd better not cry.You'd better not pout, I'm telling you why.Something bad has happened to Jolly Old Saint Nick.Read what happened in this leaked document.


(*List price is from the distributor. Sale price may vary on third parties).

<!h3>

Give a copy as a gift on:












Smashwords - 4/ 5 stars
2 third party reviews factored in.

Read Reviews:
Rating:


An amusing little short of a close encounter on Christmas Eve.

A quick dose of black humour, that raised a smile, although perhaps not for Santa

Rating:


Short, sweet and very funny. A good way to pass a few minutes, and nicely laid out.