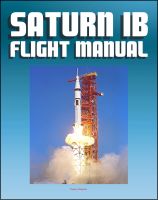 Saturn IB Flight Manual (Skylab Saturn 1B Rocket) - Comprehensive Details of H-1 and J-2...
by
Progressive Management
List Price: $9.99

*

Rating: Not Rated
Length: Novel
Words: 107,300
Ebooks on flying or about flying for Aviation Fans
This unique Saturn IB Flight Manual, written for the astronauts flying the Skylab missions to the station in the Apollo Command Service Module, has fascinating information about flight systems, events, and crew interactions.


(*List price is from the distributor. Sale price may vary on third parties).