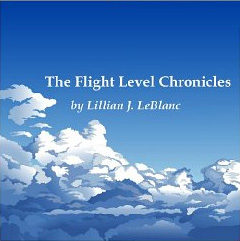 The Flight Level Chronicles
by
Lillian LeBlanc
List Price: $1.24

*

Rating: Not Rated
Length: Novel
Words: 42,000
Ebooks on flying or about flying for Aviation Fans
Ever wonder what it's like to work with your spouse? Buckle your seat belt and take off with a Maine-based husband-and-wife air charter team, as they fly nice people to interesting places.
In this light-hearted, breezy collection of feel-good aviation stories, you'll unlock the secret of a mysterious zigzagging light in the night sky and understand why flying with dogs can test a pilot's skill. In addition, you'll visit special places like Princeton, Maine and discover why pilots should never climb trees. Enjoy these and many other pleasant flying tales.
Step aboard and experience a unique perspective on life at the flight levels. Enjoy the ride!


(*List price is from the distributor. Sale price may vary on third parties).