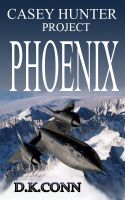 Casey Hunter Project PHOENIX
(Fiction > Science Fiction)
Casey Hunter races stuntplanes. So what does he know about time travel? When a secret government organisation uncovers a plot to change the outcome of the second World War they need the best pilot they can find. Casey gets a crash course on...